Summer Sport Activities in Port Perry
Enjoying Summer Sports in Port Perry, Ontario
Introduction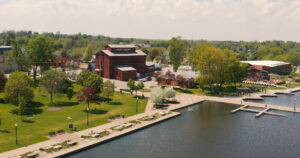 Port Perry, a picturesque town located in the heart of Ontario, offers a wide range of outdoor activities to keep residents and visitors active during the summer season. From the crack of the baseball bat to the gentle swish of tennis rackets, the town's sports scene is thriving. Here, we'll take a closer look at some of the summer sports activities in Port Perry, including baseball with the Port Perry Angels, tennis at the Port Perry Tennis Club, rowing with the Durham Rowing Club, and lawn bowls at the Port Perry Lawn Bowling Club.
Baseball: Port Perry Angels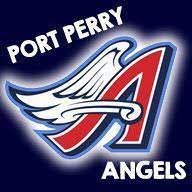 One of the most exciting summer sports in Port Perry is baseball, and the Port Perry Angels have been a cornerstone of the local sports community for decades. The Angels compete in various divisions and age groups, offering opportunities for players of all skill levels to participate in the sport. The Port Perry Angels' home field, Joe Fowler Park, is the perfect place to watch an exhilarating game of baseball and cheer for your local team.
Whether you're a seasoned baseball enthusiast or just looking for a fun family outing, the Angels provide a welcoming and vibrant atmosphere for fans. So grab your favorite baseball cap and head to the ballpark for an afternoon of America's favorite pastime.
Tennis: Port Perry Tennis Club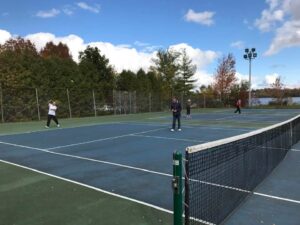 Tennis is a fantastic summer sport for those looking to stay active, improve their agility, and enjoy some friendly competition. The Port Perry Tennis Club, situated in the heart of the town, provides a wonderful environment for tennis enthusiasts of all ages and skill levels.
The club offers tennis courts, lessons, and opportunities to participate in local tournaments. Whether you're a novice or an experienced player, you'll find a friendly community and ample opportunities to practice your skills and enjoy this exciting and engaging sport. With well-maintained courts and a welcoming atmosphere, the Port Perry Tennis Club is a fantastic place to spend your summer days.
Rowing: Durham Rowing Club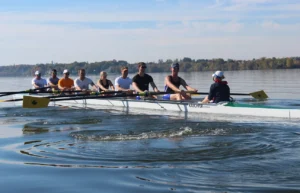 For those who prefer water-based activities, the Durham Rowing Club in Port Perry offers an exceptional opportunity to enjoy the serene waters of Lake Scugog while staying fit. Rowing is not only a fantastic full-body workout, but it also allows you to appreciate the beauty of Port Perry's natural surroundings.
The Durham Rowing Club offers programs for both beginners and experienced rowers. Whether you're interested in competitive rowing or simply want to row for recreation and relaxation, the club has a place for you. Joining the club means you'll have access to training, equipment, and a community of like-minded rowing enthusiasts.
Lawn Bowls: Port Perry Lawn Bowling Club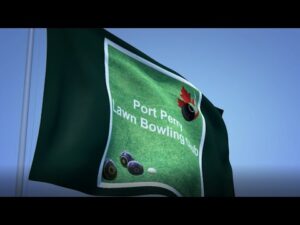 Lawn bowls, a beloved summer sport with a long history, can be enjoyed at the Port Perry Lawn Bowling Club. This leisurely sport is ideal for all age groups and skill levels. The well-maintained greens at the club are a tranquil setting for a game of bowls, and it's a wonderful way to spend a sunny afternoon.
The Port Perry Lawn Bowling Club welcomes newcomers and provides instruction for those new to the sport. Whether you're looking for a relaxing social activity or a competitive league, lawn bowls offers a unique blend of skill, strategy, and camaraderie.
Conclusion
Port Perry, Ontario, is not just a scenic destination but also a hub for a wide range of summer sports activities. Whether you're a baseball enthusiast, a tennis lover, a rowing aficionado, or someone who enjoys the strategic challenges of lawn bowls, there's something for everyone in this charming town.
So, if you're looking to make the most of the warm summer days, consider trying out one of these fantastic sports activities in Port Perry. You'll not only stay active and healthy but also have the opportunity to connect with fellow enthusiasts and embrace the beauty of the great outdoors in this lovely Ontario town.